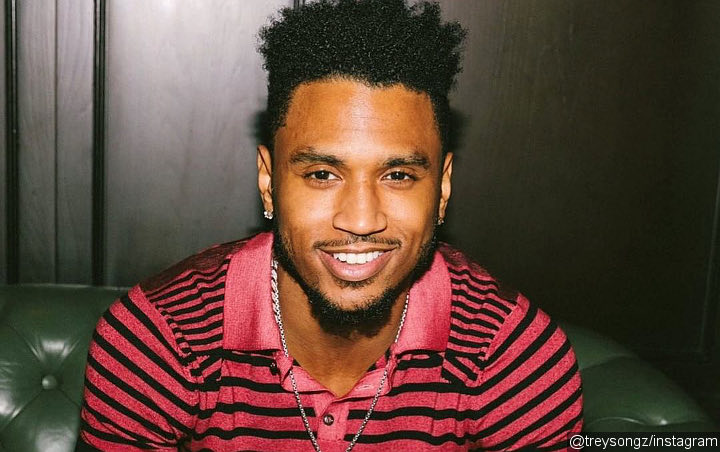 Responding to a fan who asks, 'Who is Noah's mom… we needa talk,' the 'Na Na' singer ferociously writes, 'Noah's mom and you don't have s**t to talk about.'
AceShowbiz –
Ever since Trey Songz confirmed that he had become a father, the singer often uses his social media account to post pictures of his son Noah. However, one question remains unanswered and that is the identity of the mother of the little boy. This prompts fans to keep asking the R&B singer who his baby mama is, and it seems like Trey has had enough.
On Monday, July 8, the "Na Na" singer uploaded on Instagram a photo of Noah smiling happily while relaxing on a gray blanket. The boy looked adorable in a Mickey Mouse print colorful T-shirt, with Trey writing in the caption of the post, "Noah L. 4/20/19." While some of the comments were praising how cute his baby was, a handful of people were asking about Noah's mom. But Trey was having none of it as he ferociously blasted the commenters.
Responding to a fan who asked, "Who is Noah's mom… we needa talk," Trey wrote back, "Noah's mom and you don't have s**t to talk about. And the rest of y'all either mind ya f***in business." Another was convinced that Noah "must look like the mother," to which Trey replied, "And you must look like yo daddy."
Trey announced that he had welcomed a son through an Instagram post on May 16, sharing a picture of the little bundle of joy sleeping on a baby crib. "My son Noah. We are blessed and overjoyed. Peace," he wrote underneath the photo, which saw Noah looking cute in a blue-and-white bear-patterned onesie.
Although the "Slow Motion" singer didn't reveal who is the mother of the child, her identity might have been revealed thanks to a possible baby registry that surfaced online days after his announcement. According to the registry, the woman who gave birth to Noah is a New York resident named Caro Colon, who set up the registry along with Trey's mother April Tucker.