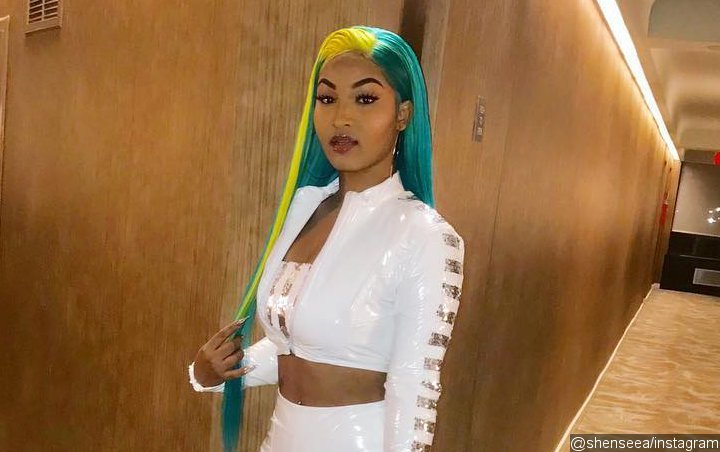 Sharing a video post-collision, the Jamaican dancehall star details that the head-on accident was caused by a drunk driver driving on her side of the road.
AceShowbiz –
Jamaican dancehall star Shenseea has been left shaken after she was involved in a head-on traffic collision with an allegedly drunk driver.
The "Loodi" hitmaker was on the road with her management team in St. Maarten on Saturday night, November 03, when the SUV (Sports Utility Vehicle) they were travelling in was hit by another car.
');(playerPro=window.playerPro||[]).push(i);})();
Shenseea took to Instagram to share video footage of the crime scene after escaping with just minor injuries.
"A drunk driver was driving downhill on our side of the road…!" she captioned the clip. "I'm always grateful to God and this is now another one of my testimonies! My team is in pain but we are alive!"
The 22 year old, who recently worked with Sean Paul and Christina Aguilera, revealed she suffered bruising to her face, but she is thankful they had an SUV to protect them from further damage, instead of riding in a regular saloon car.
"We could've been f***ing dead right now to the force that we were hit with!" she added. "Being in a accident is serious!!! Shook us up real hard! Drive safe guys (sic)!"