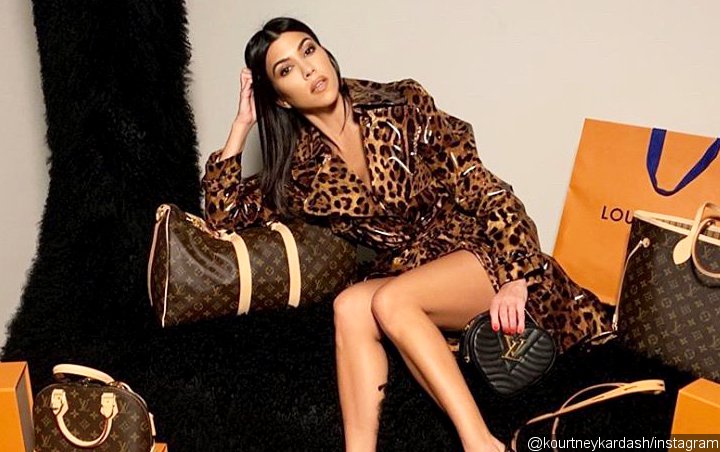 In the Instagram photo, the brunette beauty barely keeps her private parts covered with crossed legs.
AceShowbiz –
Kourtney Kardashian is about to promote a new brand of hers and she surely knows how to gather attention. The "Keeping Up with the Kardashians" star has taken to her Instagram account to treat her online devotees to a sexy picture of herself while teasing her latest project Poosh.
In the photo, which she posted on Monday, March 4, the mother of three stripped down to her birthday suit as she posed completely naked. The reality TV star elegantly perched on a bathroom counter. She had nothing to cover her body except for a towel on her head.
The brunette beauty barely kept her private parts covered with crossed legs. Kourtney had a laptop and tea cup in each hand to cover her boobs. However, fans were still offered an eyeful of underboob.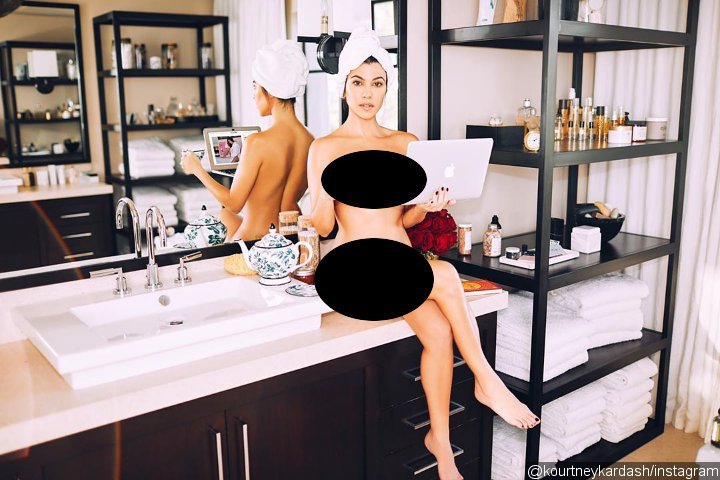 Kourtney Kardashian poses naked to promote a mystery project titled Poosh.
Kourtney went cryptic in the caption as she only wrote, "C O M I N G. S O O N. @poosh." The account for Poosh doesn't give a better explanation either, as it only features collage-style set of pics that make up the same shot of her on the counter, along with other illustrations and clips. Some of the photos on the brand's account saw magazine-like blurbs which reads, "This isn't a monologue, it's a dialogue."
As for the website, it also features the same bare-skinned picture of Kourtney. "Be the first to know. Sign up below," is written next to the photo.
A source reveals to E! News that Poosh is a lifestyle site. But it remains unknown what the website will entail. Fans guess that the name is from her daughter's, Penelope Disick, nickname. Back in February 7, 2017, Kourtney called her daughter "Poosh" in an Instagram post.
" 'You'll be her first role model, her first friend, her first love.' My little Poosh," she captioned a photo of her kissing the little girl.