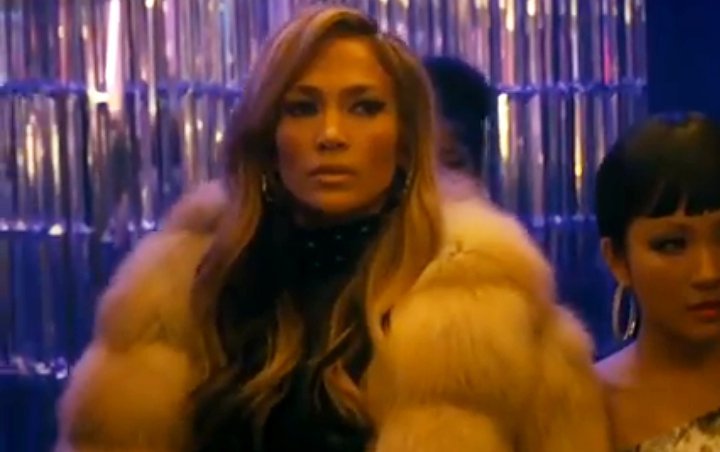 The movie's official Instagram page has shared a bunch of quick previews of the movie, highlighting each of the female characters ahead of the trailer's debut on July 17.
AceShowbiz –
STX Entertainment's "Hustlers" is heating up the Instagram feed of its official account's followers with a bunch of new previews for the upcoming movie. Offering first look at the crime drama film, the footage is split into nine posts, each highlighting different female character in the movie.
One video shows Jennifer Lopez as Ramona, who does pole-dancing and writhes on the floor while being showered with money. There's also a glimpse of her wearing a fur coat while walking with her entourage, including Constance Wu's Destiny.
Wu's character Destiny gets the spotlight in her own video, as she's seen proudly showing off a credit card and partying.
Another preview has Julia Stiles' Elizabeth looking serious while talking on the phone.
Keke Palmer as Mercedes is featured seducing a man and enthusiastically hugging another guy.
There's also a look at Lili Reinhart as Annabelle, who seems quite innocent while cuddling her cat, while at another point she shows her killer gaze.
Another clip features Lizzo's Liz grinding on a pole.
Cardi B as Diamond is seen wearing a very-revealing outfit while dancing seductively.
Trace Lysette's Tracey is joined by her friends in a makeup room and being surrounded by clubgoers in another scene.
Meanwhile, the other two videos highlight Madeline Brewer's Dawn and Mette Towley's Justice.
Inspired by a 2016 New York Magazine article "The Hustlers at Scores" by Jessica Pressler, "Hustlers" follows a crew of savvy former strip club employees who band together to turn the tables on their Wall Street clients. Lorene Scafaria directs and writes the film, which also stars Mercedes Ruehl and Usher in undisclosed roles.
Will Ferrell and Adam McKay produce the film along with Jessica Elbaum. Filming began in March in New York City and the movie is now scheduled to arrive in theaters across the nation on September 13. The first trailer for the crime drama pic is going to be released on Wednesday, July 17.