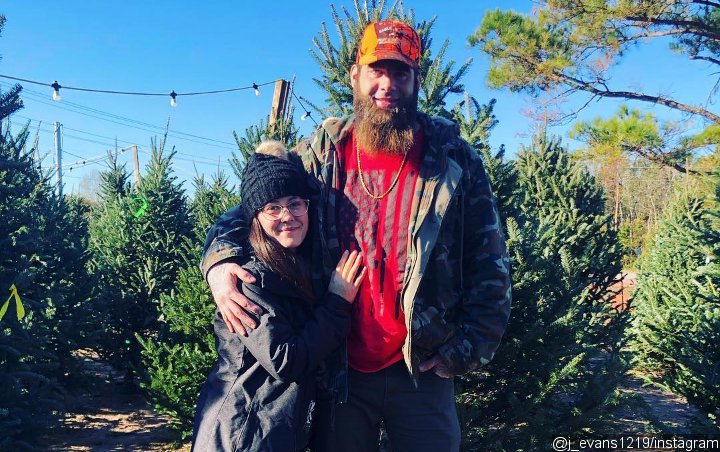 Addressing the backlash that he receives for his homophobic tweets, the 'Teen Mom 2' star says, 'He also has no problem with gay people.'
AceShowbiz –
Jenelle Evans won't let anyone talk bad about her husband, David Eason, anymore. In a new interview with Us Weekly, the "Teen Mom 2" star has spoken up about critics who keep accusing her husband of being racist and homophobic, insisting that David isn't someone they're claiming to be.
"I think that's just ridiculous because a lot of people even say he's racist, but his best friend is black," the 27-year-old MTV personality tells the publication, before touching on his homophobic backlash. "And he also has no problem with gay people."
For those who need a refresher, people accused David of being a racist for constantly parading the Confederate flag, which is often linked to racial prejudice and slavery. He was also accused of being homophobic after calling members of the LGBT community "abominations," leading to him getting fired from "Teen Mom 2" in February.
MTV said in a statement at the time, "David Eason's personal comments do not reflect the views of MTV. With six weeks left of production on 'Teen Mom 2', effective immediately, we are ending our relationship with him." Despite his firing, Jenelle still stays on the reality show.
Addressing the criticism that he got for his homophobic tweets, Jenelle goes on defending David, "Someone just asked him an opinion [on] how he felt [about] transgender people around his kids and he gave his response. He didn't just randomly tweet this… Someone came and asked him and he told him his response. And that's when everything blew up."
Jenelle continues saying that she doesn't care about what people say about him, except for her mother, Barbara. "My mom accepts him now and that's all I was worried about. That's it. Now I just want everyone to get along. …I don't care what anyone else says."