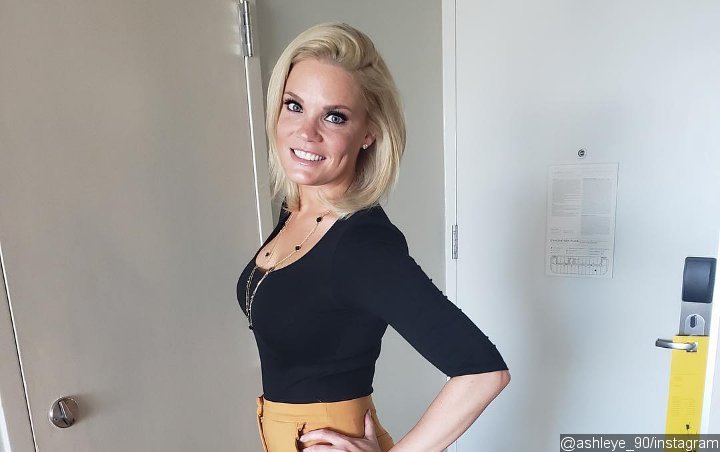 The reality TV star claims she's 'being attacked' because of her healthy appearance while she feels 'horrible' under her makeup as she's still battling lupus.
AceShowbiz –
"90 Day Fiance" star Ashley Martson insists that she is not faking her illness. While she looked healthy when stepping out with her husband Jay Smith in New York City earlier this month, the reality TV star says that her makeup hid what she feels inside.
"I'm being attacked by my appearance," she tells Radar Online. "Makeup and hair can make a difference. Makeup does a lot." She adds, "It's an invisible illness. You look fine from the outside, but inside you feel horrible. Right now we're being thrown under for me faking illness. It's awful. Still I'm being told I'm a liar."
Because of the accusation, people reported a GoFundMe page that her friends set up for her to help pay medical bills. Ashley says she and Jay are now contemplating about returning the donation because they are "sick of being scrutinized." She explains, "I've gotten a lot of heat about the GoFundMe. We don't get paid a lot. Once we realized the medicine was working, I told her to stop it since there were people donating."
Talking about her illness, Ashley who was hospitalized in early January for acute kidney failure due to complications from lupus said she had undergone a surgery. "It's not a kidney transplant," she clarifies. "When I was first admitted that was the plan. They wanted to put in and start dialysis. Dialysis is rough. There was a small chance we can do medication to see if that would work before dialysis. It ended up working for now."
"The surgery will help me long term and it's a long recovery," Ashley adds, but decides to not delve further into the details, because "it's going to be discussed" on her new show, "90 Day Fiance" spin-off "90 Day Fiance: Happily Ever After?".
Ashley and Jay have quit "90 Day Fiance", claiming that they were forced to hide the truth about their relationship. While they had fallouts over Jay's alleged cheating scandal, Ashley denies that they ever broke up.
"I stayed by his side after the Tinder scandal," she tells the site. "They wanted us to keep everything private and say we weren't together, but when people were seeing us out, they thought we were lying. We never confirmed or denied our relationship status."
A few days ago, Ashley shared her medical records to prove that she's not lying about her illness. "For those of you who want to see 2014 This is my HISTORY so everything will be on it," she wrote on Instagram.
"Reality TV is a maze. I wish I could tell you all exactly what's happening, but the contract is strict. Good thing that medical records can't be faked," she added. "Lupus isn't something you can cure."