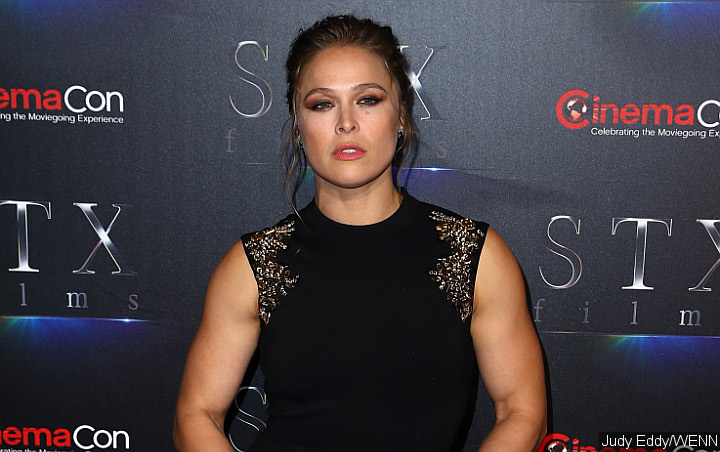 The 'Furious 7' star marks the first female to ever get the honor.
AceShowbiz –
Former mixed martial arts champion Rounda Rousey will make history as the first woman to be inducted into the Ultimate Fighting Championship Hall of Fame.
The "Furious 7" star will be honoured at the 2018 UFC Hall of Fame induction ceremony on July 5 at the Palms Casino Resort in Las Vegas, Nevada.
"This is an immense honor, to not only take part in bringing women to the forefront of this sport, but now the UFC Hall of Fame," a statement from Rousey reads. "May I be the first of many."
While announcing the news, UFC President Dana White spoke about Rousey's contribution to the sport and how she broke barriers for women fighters.
"There would be no women in UFC without Ronda Rousey," White said. "Ronda is an absolute pioneer who helped me personally, and a lot of other people, look at women in combat sports differently. She accomplished everything she set out to do with UFC and became a global icon and role model in the process."
"Today, the women's divisions are packed with incredibly talented fighters and they produce some of the best fights you'll ever see," he added. "We're proud to announce Ronda as the first woman to be inducted into the UFC Hall of Fame."
Rousey left the sport following her two consecutive losses in 2015 and 2016. She is now a part of World Wrestling Entertainment (WWE) and will face women's champion Nia Jax later this month.